The 4 (Ridiculous) Types of Pickup Artist Guides
This chapter is not about mind-controlling topless dancers into doing your bidding. It's about using self-hypnosis to increase your confidence. As Derek says, "The human mind is the most powerful thing on this earth and there is no limit as to what you can do and achieve with it." And what Derek wants to achieve with this limitless power is to clumsily pursue women who have spent all day rubbing on other men's penises. Here's one of the mantras Derek suggests:
I read a lot of insane books, and there was something oddly familiar about Derek's writing style. In particular, this past Valentine's Day I wrote an article about Don Diebel, a failed pickup artist turned failed Christian pickup artist obsessed with self-hypnosis. He wrote a terrible book on how to get girls, then published it again under a different name. Then he swapped all the pronouns and published it as a guide to meet men. Did he fucking do it again!?
Sure enough, sections from Don's books on picking up topless dancers have been lifted word for word for this book by "Derek." I'd estimate about a third of this book is the exact same text from Don's THE COMPLETE GUIDE TO MEETING WOMEN with the words "topless dancer" inserted. And they were all released by Don Diebel's own company, Gemini Publishing Company. What I'm saying is that "Derek Evans" doesn't exist. This criminally insane guide to annoying strippers and never getting laid again was written by goddamn Don Diebel, a man so pussy-starved that his balls have started to produce only sarcasm. The packaging on the condom he carries in his wallet is written in a language known to just 28 living speakers.
"Derek" continues for a very long time about self-hypnosis. He suggests that you stand in front of a mirror at attention like a soldier and repeat, "Everytime I go to topless clubs I will meet a very special Hot & Sexy topless dancer that's sexually attracted to me and wants to go out with me." That's almost precious in its sadness, like a hurt yet very horny puppy. But it gets sadder.
You have to be extremely confident that you will never have someone else in your home if you feel safe writing "TOPLESS CONNECTION" on your mirror. If you do bring a topless dancer home and she sees that, she can legally kill you for being a wizard. This is such a humiliating and desperate act that typing it brought "Derek" to a rare moment of self-awareness. He wisely adds, "It is advisable not to tell anyone about your using this method to pick up topless dancers. There are scoffers and skeptics that may ridicule you and shake your confidence." So if you're wondering what it would take for a virgin author rewriting the same failed pickup guide for the fourth time, this time under a fake name, to feel something close to shame, it's writing "SEDUCE DANCERS" on his mirror to hypnotize himself into thinking a "very special Hot & Sexy topless dancer" wants to go out with him.
This is an existentially troubling level of sadness. I'm actually worried that when we're all gone and our planet is nothing but insignificant debris drifting on cosmic wind, the only thing future beings will remember of us, the most powerful truth our civilization ever had to offer, is how Don Diebel couldn't get laid in a rubber butthole factory.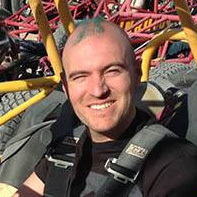 Seanbaby invented being funny on the Internet. You can make a TOPLESS CONNECTION with him on Twitter, or play his DANCER SEDUCING mobile game Calculords.
If you happen to find any of these books laying around, grab a lighter and burn 'em.
Support your favorite Cracked writers with a visit to our Contribution Page. Please and thank you.
For more, check out What We're All Getting Wrong About Pickup Artists and The Sad Reality Of A Christian Pick-Up Artist.
Also, we'd love to know more about you and your interesting lives, dear readers. If you spend your days doing cool stuff, drop us a line at iDoCoolStuff at Cracked dot com, and maybe we can share your story with the entire internet.
Follow us on Facebook. And we'll follow you everywhere.